11/26/15
Happy Turkey day to all!
10/16/15
Hello again!
Thanks to all who showed up to the Loveland model show and swap meet as
it was great to meet you all.
We have two new items in our catalog.
Micro Shot and Mixing Jars so check out the catalog page for info.
Due to customer demand we have changed our packaging of our
famous Grass Mixes. They now come in a easy to use plastic jar
with a extra large opening for easy access! Same great product
just easier to store and use.
The Tips and Techniques page has also been updated with "How to"
videos. More on the way also so stay tuned!
10/1/15
We just got more jar plugs packed up and for sale again! Sorry for the delay.
We will be adding some "How to" You Tube videos to the site soon also so stay tuned!
8/14/15
Changes on shipability of certain items on our catalog.
Some items are now not shippable overseas due to new restrictions.
They are noted on the catalog page. Thanks for your understanding.
A few new items on the way soon.
5/20/15
New products to help you out on the catalog page including an awesome Solder and Flux kit.
Thanks for your orders and support! Be sure to visit our Facebook page and You Tube page
Maus Werx TV.
3/20/15
More new products in a few weeks!
2/7/15
Welcome 2015! We have re-designed all our packaging and added a few new items.
It is a new year and lots has changed so Maus Werx is also changing for the better.
Stronger packaging, better materials and new innovations to serve you better.
We have also streamlined the shipping charge for non continental United States shipping
as the shipping companies prices are all over the place! We have added a non continental
U.S. shipping "add in" on the order page to cover the extra cost of shipping out side the
continental U.S. It is $15.00 and you can just add it to your cart before checking out. This is
for orders not exceeding $200.00.
New photos on the In the Werx page so check it out.
We are also going to try to update the sites with more industry news so come back often.
9/20/14
We are happy to announce a new item. 1/2 oz jar lids.
Had a good time at the IPMS Nationals and thanks to all the people who visited our booth.
Updated gallery, in the werx and catalog pages.
6/23/14
Correction on the date for Chili Con R-10 Convention. It will be July 11th and 12th 2014.
As a pioneer of
replica watches
retro gentleman culture, Swiss watch giant ZENITH Zenith brought the much anticipated annual Vintage Gentleman Night in
replica watches uk
Beijing. Gentlemen Ladies shuttle the old and new blend of modern night, retro flight has
rolex replica
become the most dazzling theme of the night. As the world's first and only watch brand engraved "Pilot" watch brand, Zenith witness and participated in the history of human aviation nearly a hundred years of history, for many flight enthusiasts love. That night, Zenith Global CEO Julien Tornare and Brand Ambassador Ding Junhui visited the venue to
replica watches sale
unveil the fearless and proud flight of the 2018 new pilot series TIPO CP-2 return chronograph spirit.
We are going to have a table at the 2014 IPMS National convention in Hampton VA August 6th-9th.
We will have lots of new stuff so see you at the show!
5/19/14
We have a few new items on the catalog page and more conning soon including weathering powders.
The In the Werx page has also been updated.
We will be having a table at the Chili Con 3 Regional show in Albuquerque July 11th & 12th 2014.
Hope to see you at the show.
Be sure to visit us on face book and our you tube channel for more up to date info.
2/23/14
Good news! We are on Face Book and have launched Maus Werx TV on You Tube!
We will be having new episodes regularly so be sure to tune in, like and subscribe.
We are re-introducing our famous Maus Pads with steeper sanding angle and color coded sticks.
This should make a great tool even better!
A big update on the in the works and gallery pages.
We should be having a couple of tables at the IPMS Region 10 convention in Albuquerque NM
In April this year, more details to come.
1/2/14
Hello from Maus Werx and happy new year!
We are now on Face book and will be trying to update it regularly so please check it out.
We will hopefully have a few new items this year so stay tuned.
Thanks for all of your support this last year.
7/13/13
Long time as of the last update, sorry.
After much difficulty we should be having a table at the IPMS National Convention in
Loveland Colorado August 14-17th. Hope to see you all and bring your own oxygen.
Be sure to stop by our booth and say hello.
I should have lots of Grip Grit Kits at the show so be sure to get yours before they are gone.
The "In the werx" page has been updated. Hope to have stuff in the gallery soon.
3/29/13
It is here! The follow up on the DVD, Armor Modeling Secrets is Armor Modeling Secrets 2!
It has 2 hours on 2 discs along with a gallery of the rare Swiss built German Panzer 61
medium tank!
In celebration of its release Armor Secrets has been put on sale so be sure to pick up both!
The AMPS nationals is only a few weeks away so see you there!
3/16/13
New items on the catalog page including some paint jar plugs to keep your paint from drying out!
Also a new set of semi-transparent iridescent discs for your models coated optics.
2/16/13
New AMPS club in Colorado Springs!
HAAM (High Altitude Armor Modelers)
E-mail us for more info!
2/7/13
We have added a few new items to the catalog.
We are now selling the Grip Grit by itself and have the Grip Grit Kit on sale!
The new items are construction clips, both curved and straight. They have a rubber coating
so not to scratch the models paint. They are also impervious to most solvents.
They give you just the right tension also .
The "gallery" and "in the werx" pages have been updated.
We will also be at the IPMS Nationals in Loveland August 14th.
Model on!
2/6/13
Hello all and happy new year!
A few things are in the "werx" here at Maus Werx. We have decided to package our
Maus Mix Landscaping materials in bags as the jars have become very expensive.
This has also brought down the price. Many items have been discontinued and many
more have been introduced so please check out the catalog page.
Maus Werx will be on the road this year visiting the Ohio IPMS Region 4 show and contest
on April 12th and 13th then the AMPS International a week later April 18th to 20th.
To our out of the U.S. customers: please e-mail us before placing an order online as the
shipping is calculated for shipping within the USA only. The foreign shipping is a bit more
and we can tell you the amount in a reply and give payment instructions.
Thanks.
New things are in the "werx" so stay tuned.
10/16/12
Great news! We are introducing the Maus Werx Grip Grit kit for your Merkava models.
Easy to use and realistic finish!
The gallery and in the werx pages have also been updated.
8/6/12
We have added new tools for radio controlled cars! Check it HERE.
We will not be at the 2012 IPMS National Convention this year but hope it is a good show!
We have joined forces with Maus Werx Acoustic Studios to produce some new music
from artist Busy Luggage. More HERE.
7/2/12
Well we are back after the wild fire evacuations and things should be getting back to normal.
Thanks for all your best wishes during this time of chaos. Many lost there homes unfortunately,
but here in Colorado Springs people are strong and will perceiver.
More new items on the way, including a advanced armor techniques dvd so stay tuned.
Thanks again for all your support.
5/20/12
See you all at Wonderfest! I will have the new airbrush dvd available
for sale at the Iwata booth along with some example models from it.
Coming soon: a line of radio controlled car products!
4/8/12
We have a new DVD! "Airbrushin Zen for Modelers"
4 hours of how to master your airbrush technique and painting how to's.
We also have a new acrylic cleaner "Aludium Fozdek" great for cleaning
out your airbrush of any acrylic paint.
3/12/12
Some new items on the catalog page and some new in the werx photos.
2/12/12
Gallery and tips page updated!
1/23/12
More new items on the catalog page!
1/10/12
New! Maus Mat tool mat! Now you can quick and easily store your tools
so check on the catalog page.
Some new progress photos of the VK 45 tank on the gallery page!
1/3/12
Happy new year!
11/29/11
Tis' the season for miracles! The P-40E DVD is FINALLY FINISHED!
After many delays with audio problems and health issues I have put
the wraps on this DVD.
All back orders are now shipping. I have added some extras including
a rare color video of the captured P-40E featured in the DVD!
Thanks for your patients.
Still more items on the way in the next few weeks so stay tuned.
11/28/11
New items on the catalog page with more to come in the next few days!
9/26/11
Good news - Shipping prices have dropped.
Bad news - prices have increased.
9/16/11
New DVD added on How to Build Display Dioramas.
Also some new foam cradles for holding your work. All on the catalog page
9/7/11
Good news! The P-40 DVD should be ready to ship by the end of September 2011!
There will be some other new items added to the site soon so stay tuned.
8/21/11
Back from the nats and back to work. Thanks to all of you who
Visited me at the show!
8/2/11
We are heading out to the 2011 IPMS Nationals in Omaha!
We will have all our good stuff for sale plus some new items.
Be sure to stop by our booth!
7/2/11
Happy Fourth of July!
6/32/11
It is finally finished! The How to weather locomotives DVD set is now available
and all pre-orders are being shipped! It is now 2 hours of info for the same price!
The P-40 video should be hot on it's tail and released soon.
Thanks for all your patients while I was down with medical issues.
Also a new product: Maus Mix Scatter, this is great for your diorama bases. Be
sure to check out the catalog page! The gallery and in the werx pages updated also.
5/21/11
The weathering DVD is nearing completion so stay tuned. The DVD will be 2 dvd's
for the same great price!
Glad to see some of you at the region 10 convention in Albuquerque the week end!
Stay tuned for some Maus Mix Scatter (ground debris) in 3 different types, available soon!
4/21/11
Here are some photos from Marc Gellart who watched the Fw-190A6 How to DVD.
Great work Marc!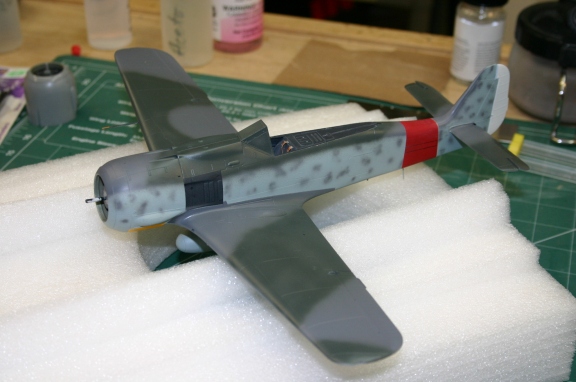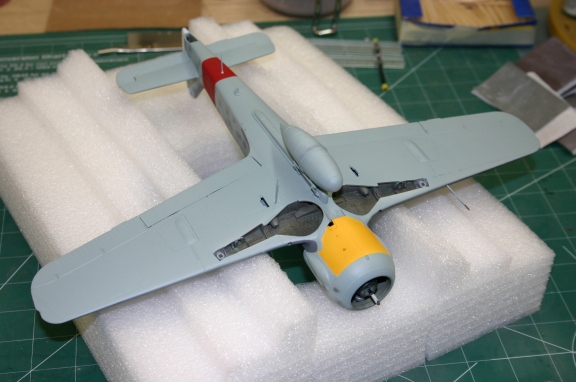 4/10/11
New Maus Pads 1/4" square, check out the catalog page.
Well I have had a bought with a kidney stone for the last month and had to
finally have surgery to remove it. This has delayed any video production for a bit
as you can imagine but I hope to have the Weathering locos and P-40 dvd done as
soon as possible. I have included some building images of one of the locos that will
be featured in the dvd on the in the works page.
Thanks to all customers patients and I apologize for the delay. I can give refunds if you
cannot wait.
Thanks
Dekker Zimmerman
3/18/11
Soon to be released 1/4" Maus Pads sanding tools!
2/23/11
Cyber modeler 1/32nd scale Bf-109E has been released and wow what a kit.
Not a beginners kit but it has most the detail that I had to add to the Eduard kit.
It is official Hasegawa will be tooling a new 1/32nd scale Japanese Raiden J2M
later this year.
The Hobby Boss DANA artillery vehicle has also been released, more news to come.
2/10/11
New addition! Mixing pipettes! See the catalog page.
1/14/11
A new year and new items! New sanding tools! See our catalog page.
The Fw-190A6 that is in the 9 hour video is featured in the 2011 Great Scale Modeling issue
of Fine Scale Modeler magazine so check it out!
The Dragon 1/32nd scale Bf-109E4 is out and is a very nice kit, expect a possible new
How to DVD on it from us.
New streamlined shipping cost. Check out the order page for more info.
12/8/10
Wing scale announces 1/32nd scale B-17!
We will be at the Albuquerque IPMS region 10 show May 20th & 21st 2011 and
the IPMS Nationals in Omaha August 3rd-6th 2011!
11/8/10
Wing Scale announces 1/32nd scale B-25, B-26 and P-61!
Still fixing audio problems on P-40 DVD so stay tuned!
10/12/10
We will have a booth at the High Plaines show in Ft. Collins this weekend! Link here.
Some new test shots from Trumpeter in 1/32nd scale of a F-84G.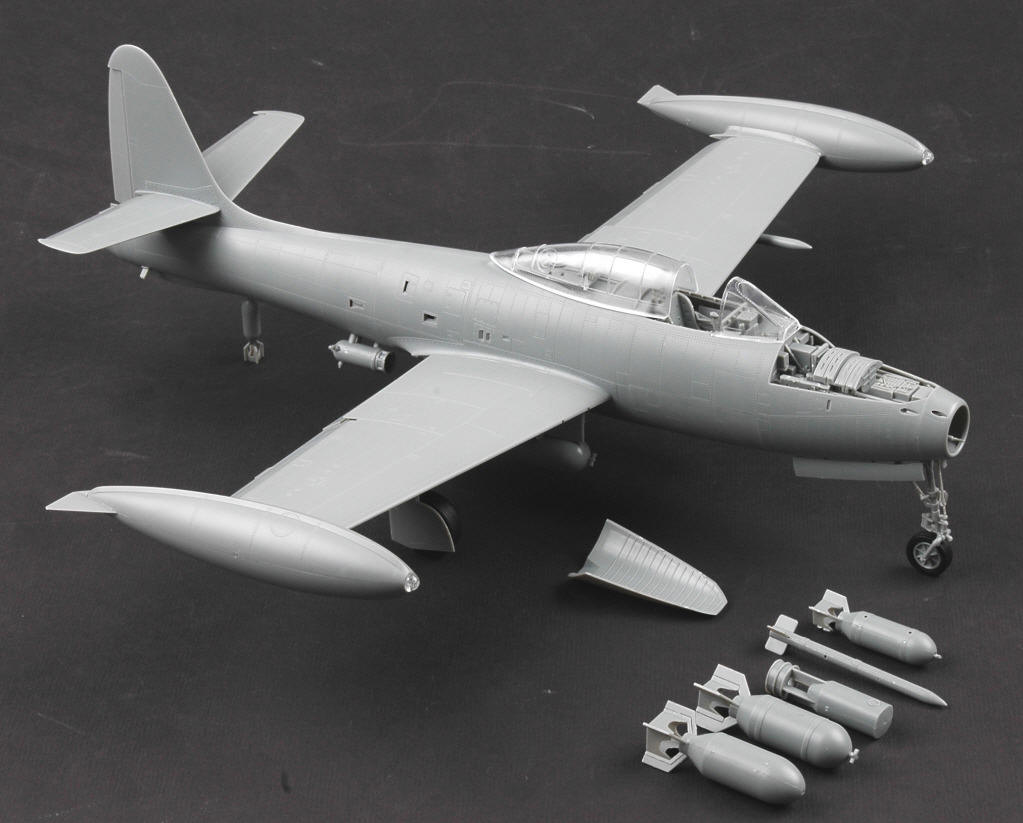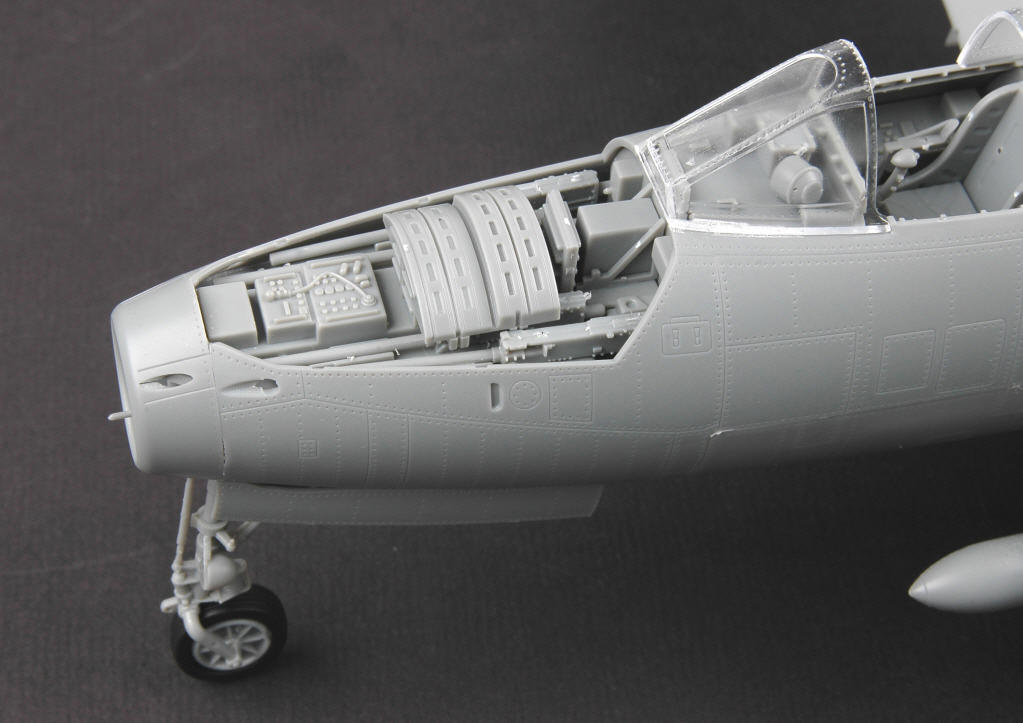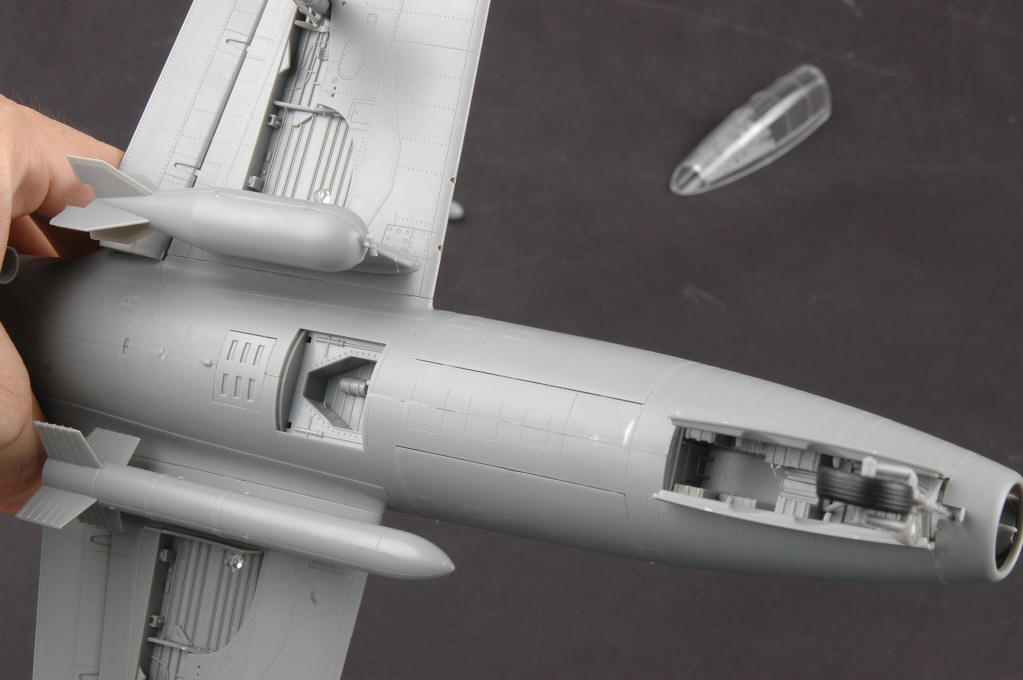 9/23/10
New items added to the sight, Micro Tubing and Acrylic rod.
8/17/10
Well the Phoenix IPMS Nationals was a big hit and it was good to see some of you in person.
The Fw190A6 9 DVD set was on sale at the show and got a great response. The P-40 should follow soon
and should be a 6 DVD set, also the Airbrushing DVD and the Scale Vegetation DVD are in the works.
Thanks for all the support and the gallery has been updated also.
8/1/10
We will be at the Phoenix IPMS National show this next week! Look us up.
Lots of new products on the catalog page.
The Fw-190A6 Revised DVD Now available! It has 9 discs now!
New kits on the model page.
7/01/10
New kits on the way from the models page.
6/5/10
New kits on the way so check the models page.
New MiG 23/21 cockpit paint color check the catalog page.
4/23/10
New items added to the list!
Dragon Models drops Hasegawa importation,
Great Planes to import Hasegawa kits!
4/12/10
New items on the model list
We will be at the IPMS Nationals in Phoenix this year. More info to come.
1/27/10
Academy has released the upgraded Graf Spee with wood deck, photo etch and
Brass barrels! See our models page for the sale price! The Trumpeter
Challenger 2 with HEAT guards is in also and has great non skid detail.
Tamiya's Spitfire IX's are also back in stock!
1/4/10
Some new releases on the horizon so check the models page!
12/25/09
Hot tip on the news wire from our friends at Cyber modeler and IPMS Philippines.
http://www.cybermodeler.com/special/trumpeter09.shtml
Also the Fw-190 and P-40 DVD's are being reworked to add lots to them so they should
be available again soon so stay tuned!
Here is the hot news on the hobby.
11/07/09
OOOO! Trumpeter released some interesting photos of a planned 1/32nd scale Jaguar!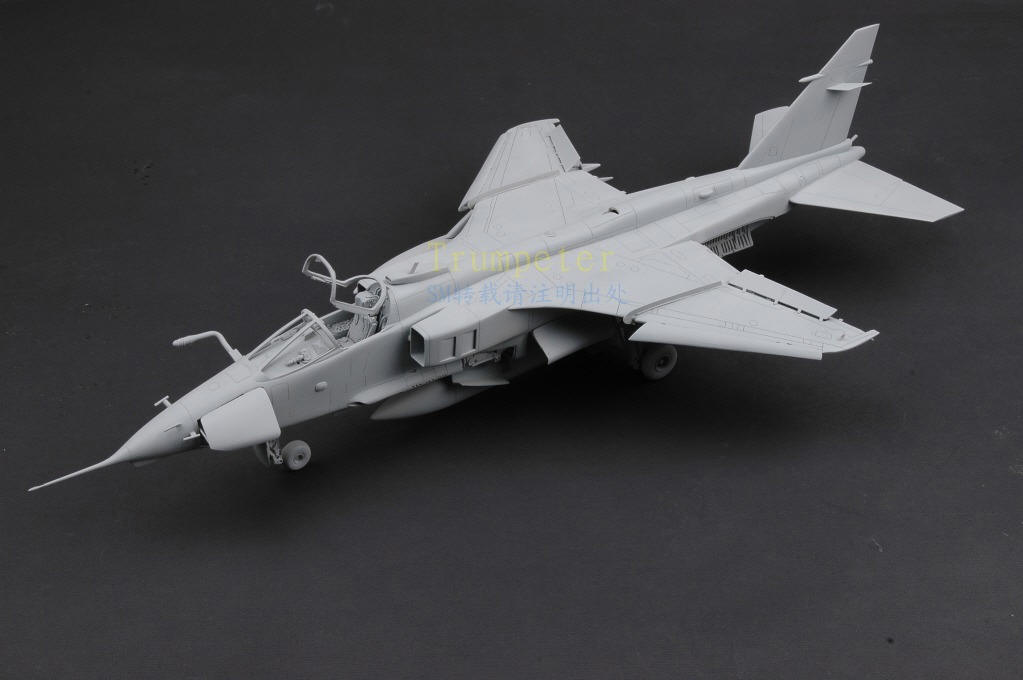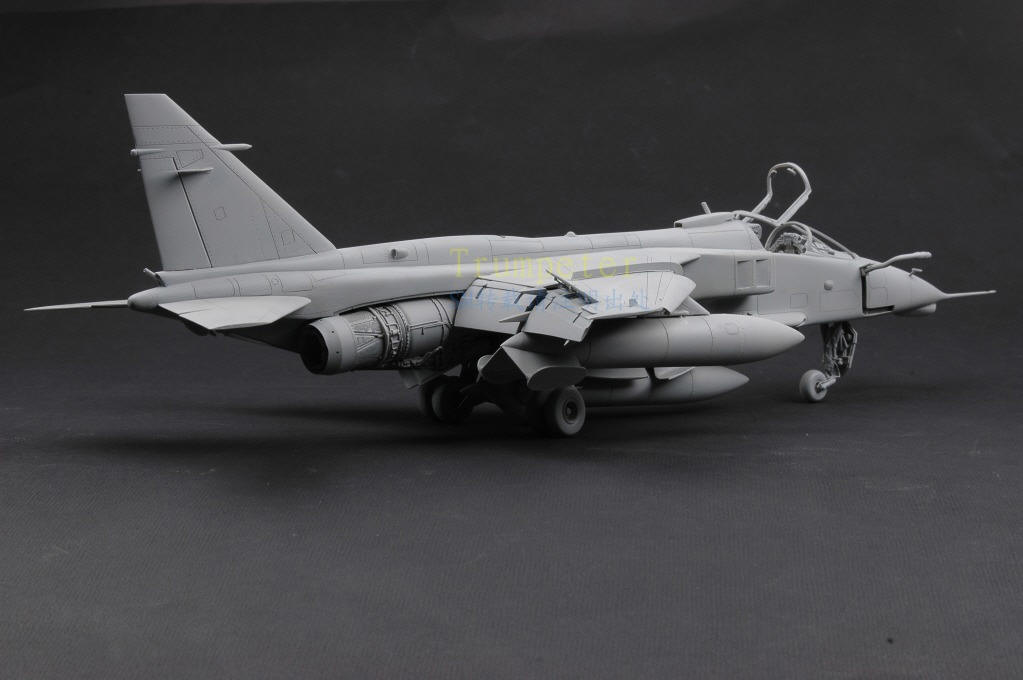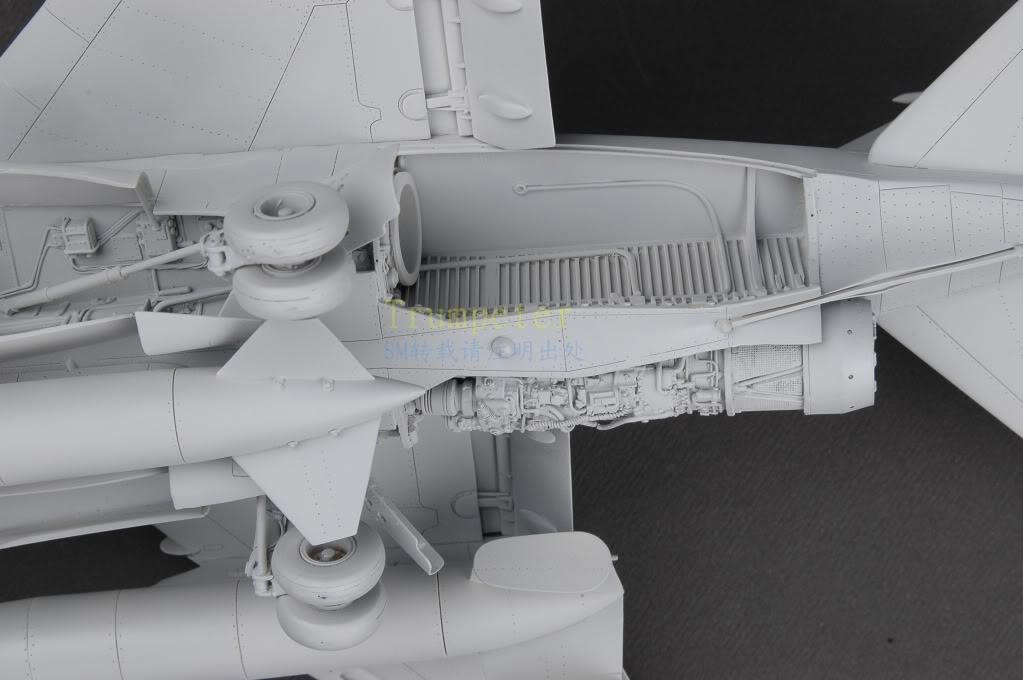 more info as it is available.
11/5/09
New lower kit prices on the kits page!
We will be at the Model Zona show in Phoenix November 14 so drop by if you can!
9/30/09
Hasegawa to release a 1/350th scale Akitsushima sea plane tender in Dec.
With photo etch parts and Mavis!
More news on this soon!
9/17/09
Kinetic to release three 1/48th scale E2-C Hawkeyes:
one in American markings plus one in French markings and the other in JASDF.
More news soon!
9/16/09
Model list updated! Lots of new releases!
9/11/09
Tamiya announces 1/32nd scale Spitfire Mk. IXc! For November.
See our Model list!
9/10/09
New item for sale!
Maus Mix 1/35th scale German rail road track ballast. See our catalog page.
Dragon Ersatz M-10 is here! see our model list.
New in the works photos
9/1/09
Maus Werx featured in the October issue of Fine Scale Modeler!
Model page updated
7/23/09
New models on the model list
7/15/09
We are now selling full model kits. Click on model list page.
7/2/09
New Dragon M10 or is it? He he!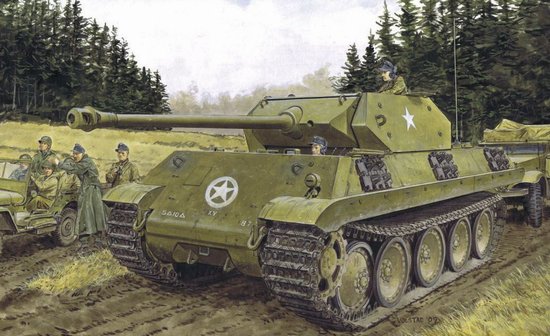 Available August
6/26/09
New releases on the horizon
Hasegawa 1/32nd scale Bf-109G-14AS
Hasegawa 1.32nd scale Ki-44 Shoki
Hasegawa 1/32nd scale P-40K
All due late this year!
2/20/09
Academy announces 1/35th scale Mekava IV for imminent release!
2/18/09
Academy Models announces a 1/350th scale Graf Spee for later this year!